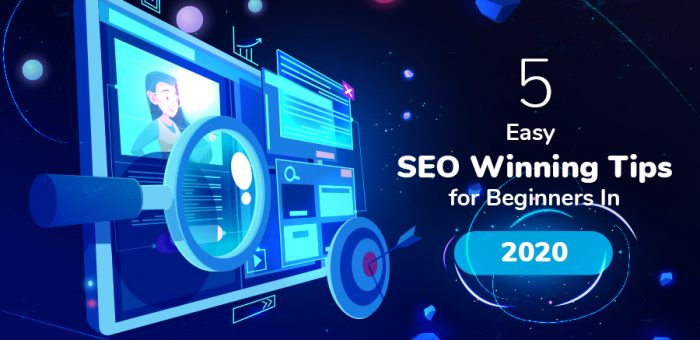 5 Tips for Beginner Seo
SEO FROM DOMAIN REGISTRATION TO ORGANIC TRAFFIC
One of the most complex jobs in web development can be SEO. When you search it, there can be thousands of results provided to you which you will not be able to understand in your whole lifetime. In such a hurdled life, it is even more difficult to find correct professional SEO services in Karachi. So if you are a beginner, get the perfect domain registration and obtain organic traffic. However, there are some of the important tips and tricks which you need to understand and attain with it.
Read-Along to Get the Perfect 5 Tricks in This Area!
KEYWORDS ARE "KING"!
You must've seen it commonly that content is KING. But what is it built on? The foundation is KEYWORDS, working to attain the perfect SEO services in Karachi, one must adopt certain tools and strategies which can be used to get a good collection of keywords! But what do you have to do?
First of all, brainstorm the potential keywords which you can use or can be relevant to your subject
Use all the tools which are provided with authentic means on Google and figure out if your research is even right!
SEARCH FOR YOUR OWN KEYWORDS. After all, don't you want to find out if what you are looking for is Google friendly or not?
TITLE OPTIMIZATION
Once you get all the keywords list, you have to optimize the title of your page. This is what all the professional SEO Services Karachi will advise you to do. This is how you also have to make sure that all your keywords are coming off naturally.
Include keywords in the title.
Don't stuff it.
Titles have the BIGGEST SEO IMPACT!
OPTIMIZE THE CONTENT AS WELL!
Of course, you cannot stop only the optimization of the titles, right? Now, your next best job is optimizing the content equally. There are various important components which need your top-most attentions such as;
Header Tags
Content included in the body paragraphs
Images, BECAUSE THEY'RE ATTRACTIVE!
YOUR BUSINESS CONTENT OPTIMIZATION IS ALSO NECESSARY!
The central focus of your website is the effort which it has gained through SEO. This is not the only place where your business can grow as there are details which your business can get through the trust and understanding of your clients. However; the most important idea is business listings as advised by people involved in professional SEO services in Karachi as they symbolize it to be one of the most relevant things in business developments.
Define your BUSINESS!
Explain your USPs
AT LAST, RELEVANT LINKS TO GAIN ORGANIC TRAFFIC
This is the last point which you need to attain as it is important to gain organic traffic to your services. There are some important services which need to be done in order to achieve these such as;
Higher credible sites.
Competition needs to be analyzed!
These are some of the tips and tricks which need to be followed to get the top-ranked website!